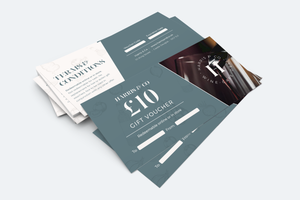 Give the gift of wine!
Purchase an e-voucher and receive your gift voucher straight away. As these gift vouchers are sent digitally, they do not have the Harris & Co branding but a lovely big present image instead.
If you would prefer a printed gift voucher (like the photo) then please let us know and we will send one out to you. These are also available to collect in store at Harris & Co.