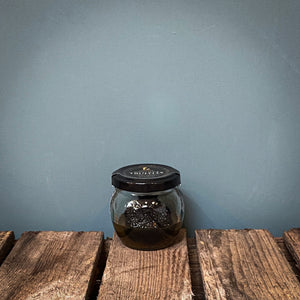 Carefully selected highest quality truffles are preserved at the peak of the season, when they are at their most flavourful.
The truffle is firm to the bite, followed by a rich & earthy black truffle flavou
Slice the truffle straight from the jar to use as a luxury garnish, or finely chop to add texture to your meal. Try on scrambled eggs, pasta or salads.